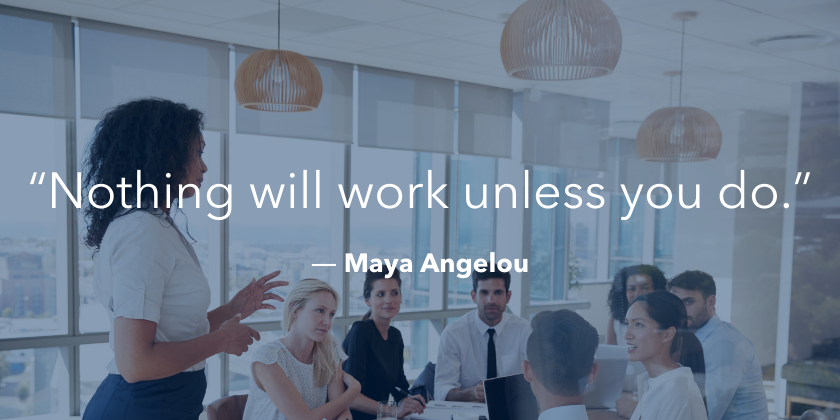 Leadership quotes to motivate you today!
Inspiring quotes about success and leadership from authors, executives, activists, political leaders, and motivational speakers. 
Motivating yourself is sometimes easier said than done. It is easy to get caught up in the daily routines of life which can make us feel tired and overwhelmed with little extra energy to put in that extra 10% at work or spend time on the long-term goals we want to reach. Here are our favorite 10 quotes that will motivate you today:
"I've missed more than 9,000 shots in my career. I've lost almost 300 games. Twenty-six times I've been trusted to take the game winning shot and missed. I've failed over and over and over again in my life. And that is why I succeed."
― Michael Jordan
"Nothing will work unless you do."
― Maya Angelou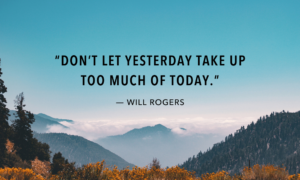 "Don't let yesterday take up too much of today."
― Will Rogers
"Remember that not getting what you want is sometimes a wonderful stroke of luck."
― Dalai Lama
"If you are not willing to risk the usual you will have to settle for the ordinary."
― Jim Rohn
"Don't find fault, find a remedy."
― Henry Ford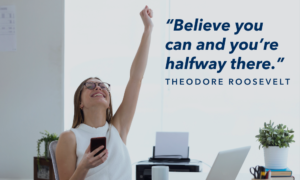 "Believe you can and you're halfway there."
― Theodore Roosevelt
"People who are truly strong lift others up. People who are truly powerful bring others together."
― Michelle Obama
"Failure will never overtake me if my determination to succeed is strong enough."
― Og Mandino
"It always seems impossible until it's done."
― Nelson Mandela
Interested in more leadership quotes? Check out some of our favorite quotes about success in leadership. 
How can we help your leaders and business excel?