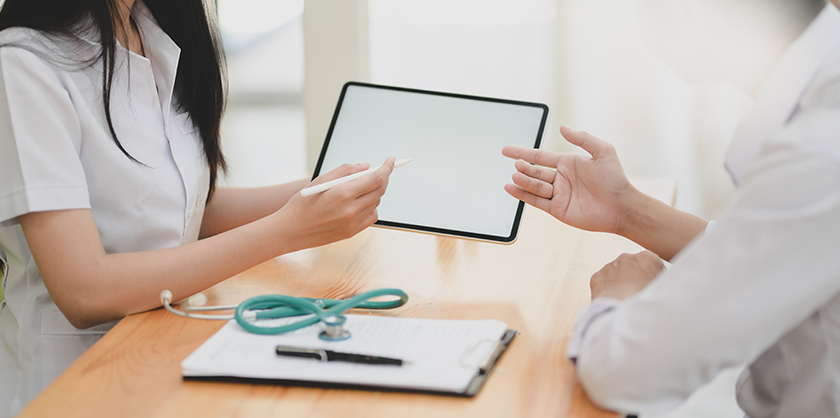 SBA Mentor-Protégé Partnership
Lead Your Way Solutions (LYWS), a certified Service-Disabled Veteran-Owned Small Business (SDVOSB) through the Veterans Administration's Center for Verification and Evaluation (CVE), is in an approved Small Business Administration All Small Business Mentor/Protégé relationship with Federal Staffing Resources, LLC (FSR).  Through this Mentor-Protégé relationship, LYWS draws upon FSR's vast experience in related and relevant Government Healthcare contracts without affiliation and as a result, delivers superior healthcare and program management solutions. 
As a Protégé in this Program,  LYWS receives direct Operational, Marketing, and Program Management Support from FSR. This allows LYWS to not only fulfill the requirements of a government contract but also provide the ability to leverage the additional layers of experience and expertise provided by FSR. Through the SBA guidelines specific to a mentor-protégé relationship, any experience or past performance of FSR represents the direct experience of LYWS.
Combined, the company's expertise includes Health/Life Sciences, Administrative Services, Technology Support Services, Logistics/Technical Support Services, Program Management Support Services, and Leadership Development & Organizational Alignment. 
LYWS and FSR share a commitment to help every organization fulfill their mission through recruitment best practices focused on aligning personnel to the organization's culture and priorities. We not only assess the talent for competency and capabilities, but also for chemistry and cultural compatibility, ensuring a successful, unified team. Together, we bring:
Over 20 years of results-oriented staffing experience in the Federal healthcare industry serving Military Treatment Facilities and VA Medical Centers and Clinics across the U.S.
Depth and breadth of healthcare knowledge with clinical professionals on the executive team
A proven and proactive human resources and talent management solution platform
24/7 in-house program management support
Wide-ranging digital media recruitment strategies
Proficiency in Federal healthcare and VA specific (VetPro) credentialing and security protocols
Compliance with HIPAA and Department of Labor Regulations
In-depth knowledge of The Joint Commission Standards
Relevant experience as Prime on large-scale national healthcare contracts for the Department of Defense and the Veterans Health Administration:

Air Force Medical Service Commodity Council-Clinical
Acquisition Support Services (CLASS)
Defense Health Agency Medical Q-Coded Services (MQS)
Navy Northeast Nursing Multiple Award Task Order (MATO) Contract
Navy Carolina Multiple Award Task Order (MATO) Contract
Navy Western Nursing Multiple Award Task Order (MATO) Contract
Navy Seaport-e-Subcontractor on Multiple Teams
VA Western States Network Consortium (WSNC) Nursing and Ancillary BPA
VA Western States Network Consortium (WSNC) Physician BPA
Baltimore VA Per Diem Nursing hospital-based BPA

Performance in 50 states and U.S. Territories
How can we help your leaders and business excel?